"The Leader as super­‐Visor"™ Development Programme
…where the conversation IS the relationship…
A short groundbreaking Development Programme putting relationship and conversation at the heart of a leaders work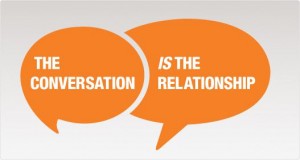 At CSA we believe that "WHO you are" is "HOW you lead". We believe that learning to lead is all about learning how to become all of "WHO we are" which creates the abilities and capacities to develop empowering relationships with others through the art of connecting conversations. Seen through this lens leading well is an expression of the quality of the relationships which a leader is able to create through the quality of their conversations they have person by person, team by team, minute by minute and day by day in service of the work.
Our "Leader as super-Visor" development programme immerses leaders and managers in CSA's core relational and conversational processes to help bring out the best in others. We use our simple formula L = R + C (where L means Leadership, R means Relationship and C means Conversation) to explore what it means to bring our humanity to work, how to drop our masks and how to work effectively with other human beings.
A mix of 2 x 2 day and a final 1 day experiential workshop with observed practice sessions are supported by 1:1 super-Vision, peer super-Vision in triads and webinars to fully equip and resource leaders and managers to host productive conversations where people are freed to offer their best thinking and be their best in the workplace.
For further information…
[stray-id id=129]